01/21/2020
PCA President Message Winter 2020
PCA President Message Winter 2020
Dear PCA Members,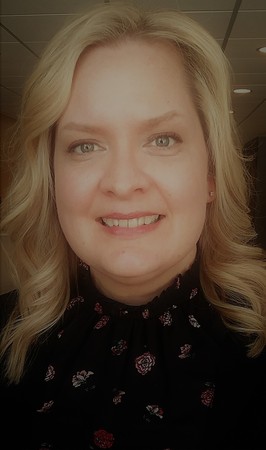 Happy New Year! As we begin 2020, I want to share some exciting news from the last few months and share my vision for PCA.
First, we had a very well attended and successful 51st PCA Annual Conference with over 280 registrants, 42 presentations, 25 poster sessions, and 10 round table discussions. In addition, this year we had over 11 sponsors and several exhibitors. A special thank you to the Conference Committee: Ashley Deurlein, Ryan Bowers, Joe Behun, Derek Parker, Steve Kuniak, and Nicole Flack. And thank you to everyone who attended, presented, and supported this educational and professional networking event.
Second, the PCA journal, JPCA, has a new editor, Terrence Yee. He has done a fantastic job of getting the Winter 2019 edition published. Please be sure to take full advantage of the membership benefit of free CEs associated with each JPCA edition. Please consider submitting your articles for review and publication in the JPCA.
Next, our PCA member numbers are the highest they have been in over 6 years! This is truly exciting news. We currently are 560 members strong. Thank you for your membership. A special thanks to Angie Galvan, Membership Chair, for leading the personal connection outreach to lapsed members. Please tell your colleagues and students about the advocacy work, educational opportunities, professional networking, and counseling community PCA has to offer its members.
Speaking of membership benefits, PCA continues to advocate for all PA counselors in Harrisburg. PCA leadership listened to members via a Membership Survey five years ago. Members asked for more legislative advocacy initiatives. And three years ago, PCA hired a full-time lobbyist to ensure all PA counselors have a voice in Harrisburg. As a result of PCA advocacy and lobbying efforts, SB 530 became Act 76 in 2018. Act 76 includes diagnosis in the scope of practice for LPCs in PA. PCA helped change the law in PA. My hope is that PCA continues a proactive approach to our legislative and lobbying efforts for all PA counselors and the clients we serve.
In order to continue with our professional lobbying initiatives, along with organizational operating costs such as maintaining a website and maintaining professional membership management, it will be imperative that we have a solid financial plan moving forward to continue to fund these expenses. This may include raising membership dues $3 a year over the next five years. There will be another Membership Survey emailed in the next few days. Please take the time to respond so that the PCA Executive Board knows what you want to see happen within our organization. Your voice matters.
Lastly, and most importantly, we need YOU! As a volunteer organization, we need more human resources to continue to thrive. Please consider becoming an active member in one of our Divisions, Chapters, and Committees. You can reach out to any Division, Chapter or Committee by emailing the Chairperson listed on our website. My vision for PCA is that our membership continues to grow, our lobbying and legislative efforts continue to make a difference, educational opportunities increase, and we all make genuine connections with one another in our networking community.
I hope to hear from you, and I wish you all a year of wellness.
Sincerely,
Nellie
Nellie Scanlon, M.Ed., NCC, LPC, ACS
PCA President 2019-2020