08/27/2020
Additional PCA Conference Presenters
Register by Sept 1st for the Best Rates!
PCA is Pleased to Present an Ethics Presentation and Suicide QPR Training for the 2020 Virtual Conference
ETHICS PRESENTER
PCA welcomes John P. Duggan, MA Th, EdD, LPC, LCPC, Senior Manager of Continuing and Professional Education, Center for Knowledge and Learning for the American Counseling Association. He earned a Doctor of Education in Counselor Education and Supervision at Argosy University, Northern Virginia (CACREP). Dr. Duggan is also a graduate of Marymount University in Arlington, VA, with an MA in Counseling Psychology (CACREP) and of the Washington Theological Union in Washington, DC, with an MA in Theology. He frequently guest lectures on humanistic-existential issues in counseling, ethics, ethical practice, private practice management, risk management, and clinical care. As an adjunct assistant professor in counseling, Dr. Duggan teaches ethics and professional orientation, advanced ethics, and law, human development, theories of counseling, multicultural and diversity issues in counseling, psychopathology, diagnostics, internship in counseling, and other graduate-level clinical mental health and school counseling courses.
SUICIDE QPR TRAINING PRESENTER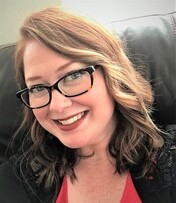 The Suicide QPR Training will be presented by Abra (McClure) Kuniak. Abra has her Master of Science in Counseling Psychology (MSCP) from Chatham University and is a LPC in the state of Pennsylvania. She has experience working with children, adolescents, adults, couples, families, and geriatrics.
Abra has worked in a variety of different settings including inpatient and outpatient neuropsychiatric assessment, outpatient community mental health, crisis intervention, in home services such as Wraparound BHRS and Family Based, the school setting, and private practice. Abra has specific training in QPR (Question Persuade Refer train the trainer), CISM (Critical Incident Stress Management), and DCORT (Disaster Crisis Outreach and Refer Team). She is the Team Lead (assistant manager) of a Pennsylvania county crisis intervention program and is also on the county's DCORT team. Abra also performs CISM in the hospital system in which she works. Abra's experience aids in decreasing crisis events and the impact of traumatic events.
Register today at PCA Conference Registration.
Sponsorships are also available!
For complete information, click on the link below:
PCA Virtual Conference Information
More Info