Complete Story

09/10/2018
PCA Membership Spotlight: Rick Marsili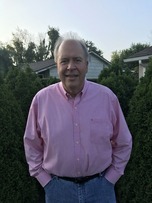 Rick Marsili is a Licensed Professional Counselor here in the state of Pennsylvania. He also holds a Master of Divinity Degree from Catholic Theological Union in Chicago. In addition, he is a Certified Eye Movement Desensitization and Reprocessing Therapist. Rick has a trauma oriented private practice called "Connections Counseling of Western Pennsylvania." He also specializes in working with LGBTQIA+ individuals, couples, and families.
Rick's counseling practice is committed to alleviating human suffering and instilling hope through the art of skillful and compassionate counseling. Having deep regard for each person's unique story, Connections Counseling believes that wellness is possible through the use of an integrative counseling approach which focuses on the healing of mind, body, and spirit. Connections Counseling embraces a culturally sensitive, strength based, and multi-systemic model of counseling.
Rick is also a Social Justice Counselor. Therefore, engaging in advocacy oriented practices with and on behalf of LGBTQI+ people is a core value within his practice. In particular, advocacy efforts are aimed at creating a safe and supportive environment for LGBTQIA+ people and their families in Western Pennsylvania. Rick is active in forming grass roots collaboratives which have led to the formation of PFLAG of Westmoreland County and the Westmoreland Inter-Faith Network which provides pastoral services to the LGBTQIA community. These groups provide a safe place and numerous supportive events throughout the year for LGBTQIA+ people. He provides leadership training for LGBTQIA+ youth. Recently he was involved in planning "LGBTQIA+ History Day" in Greensburg, Pennsylvania. He provides educational services to faith based communities, educators, counselors, and communities regarding the needs of LGBTQIA+ people. He is also in the process of creating a community based support group for LGBTQIA+ youth in Western Pennsylvania.