Complete Story

09/12/2019
Don't Miss Keynote Dr. Kurt Kraus!
PCA Conference Keynote Address
"In the Event of a Sudden Loss of Cabin Pressure"
Easier Said than Done.
Dr. Kurt L. Kraus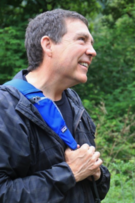 Kurt is a licensed professional counselor in Pennsylvania, professor of counselor education at Shippensburg University of Pennsylvania, a Fellow in the Association for Specialists in Group Work, past President of the Pennsylvania Alliance for Counseling Professionals, former U.S. Fulbright Scholar to Bhutan, former Director and Chair of the National Board for Certified Counselors, Inc.


Register today by clicking here!