Complete Story

12/01/2022
Mental Health Improvement Act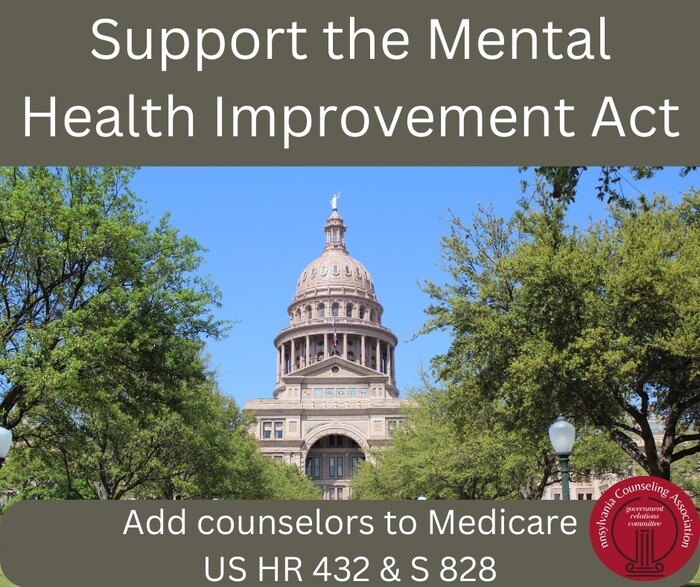 Mental Health Improvement Act
(aka, adding Counselors to Medicare)
There is a stated and growing demand for mental health services across the US, including among those who use Medicare.
What you need to know
As many as one in four older adults report experiencing anxiety and depression. These problems were exacerbated by the Covid crisis.
Rural communities face a significant shortage of mental health workers.
As many as 77 million Americans live in areas that lack mental health professionals.
50% of clinicians need to terminate their work with aging clients who shift from private insurance to Medicare.
The profession of licensed counseling came into being well after Medicare was established. Medicare hasn't been updated since 1989.
How it works
Two bills pending in the US House and Senate aim to solve this problem by adding LPCs to Medicare. S. 828 and H.R. 432 would add licensed counselors to Medicare. The Mental Health Improvement Act has gained bipartisan support and was passed through the Commerce Committee. It is ready to go, and needs your support!
Impacts
Adding counselors to Medicare would:
Bring 225,000 new clinicians to the Medicare network.
Increase access in underserved areas.
How You Can Help
Contact your US Representative and US Senators and ask them to support these bills! You can easily take action using ACA's Action Center. In less than five minutes, you can make a big difference!