President's Welcome
Greetings PCA Members,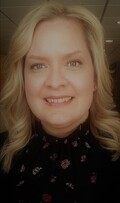 It is my first week as PCA President and I am excited and honored to be of service in this new role. I have been a member of PCA for the last 6 years as member of the Government Relations Committee and Co- Chair for 3 of those years. I look forward to continuing to serve this year.
As we look back, the past year was an exciting and historical year for Professional Counselors in Pennsylvania. Diagnosis was added to our scope of practice by way of Act 76. This was the result of passionate, hard-working, and dedicated PCA members and leaders. Thank you to all members who called, emailed, and faxed your local representatives and asked that they support professional counselors in PA. I also would like to thank our past presidents Charles Jacob, Linda Thompson, and Joe Behun for their leadership to see this legislative advocacy through over the last 2 ½ years. I look forward to a continued collaborative effort to have our professional voices heard in Harrisburg this year.
Speaking of the year ahead, the PCA board is currently creating a visionary plan for this coming year. We are brainstorming innovative ways to increase new initiatives so that you get the most out of being a PCA member. We need your help! Please let us know your ideas and what you want to see happen this year. A great way to see your ideas in action is to join a committee, chapter, or division! PCA is always looking for new faces and fresh ideas to be the best we can be for all PA counselors and the clients we serve. In addition, exciting plans for this year's PCA Annual Conference, November 8-10 at The Penn Stater are in the works! Conference Co-Chairs, Ashley Deurlein and Ryan Bowers and the Conference Committee are hard at work to ensure an extraordinary learning experience through quality educational sessions as well as fun and exciting networking and social events. I hope to see you all there!
As we look to the year ahead, I would like to extend a special thanks to our outgoing President, Joe Behun for all his hard work and dedication over the last year. He brought PCA into the 21st Century by introducing the Whova App for last year's conference program planning. The Whova App will be used for this year's conference too with Joe leading the way again. I am grateful for his mentorship and continued guidance this year.
I am proud to be a part of PCA and the work we are doing to advocate for all PA counselors and the clients we serve. I look forward to working with you all this year. Thank you for your membership.
I wish you all well and a fun summer!
Sincerely,


Nellie Scanlon, M.Ed., NCC, LPC, ACS
PCA President 2019-2020
pca51.president@gmail.com